A unique riding program 'KTM Pro-XP' which offers a range of exclusive, exciting, premium, and differentiated riding experiences to KTM owners, across Off-Road Adventure, Street and Track. This makes KTM the only brand in its category to offer such varied riding experiences. The mission of KTM Pro-XP is to partner KTM owners to explore their true biking potential and help them become Pro-bikers by giving them access to these differentiated experiences.
All riding experiences are specially curated and led by KTM master trainers. A brief overview of the key experience pillars under KTM Pro-XP can be found below:
Adventure Pro Experiences
Set of curated experiences to handhold the KTM Adventure owners in their journey to become off-road Pro-Bikers.
Adventure Tours – Marquee long-distance tours ranging from 7 to 14 days guided by experts covering the less-travelled, adventurous route to breath-taking
Adventure Academy – Single day closed-circuit off-road training program designed by KTM experts
Adventure Trails – Single day adventure rides on special trails curated and led by KTM experts
Adventure Escape – Single day exciting morning rides to experience curated adventure routes near your city, conducted by KTM dealerships
Street Pro Experiences
Set of experiences for KTM Duke and RC owners which not only let them experience the serenity of riding to iconic destinations but also the pure adrenaline rush of a KTM.
Power Rides – Adrenaline-loaded, breath-taking ride led by KTM experts to iconic destinations
Pro Getaways – Exclusive single-day ride for 250cc and 390cc owners, packed with tarmac fun
Urban Escape – Single day exciting morning rides to experience tarmac thrills near your city, conducted by KTM dealerships on 3rd Sunday of every month
Adventure begins when you get out of your comfort zone. Choose your adventure!
Tours

Academy

Trails

Escape
Redefine your riding the KTM way. Choose your thrill!
Power Rides

Pro Getaways

Urban Escapes
Faster. Stay on the motorcycle. Hit the apex. Accelerate. Lean. Brake as late as possible.

Track Days
One glorious day of learning how to race like a pro, taught by the masters of the track.
Experts Speak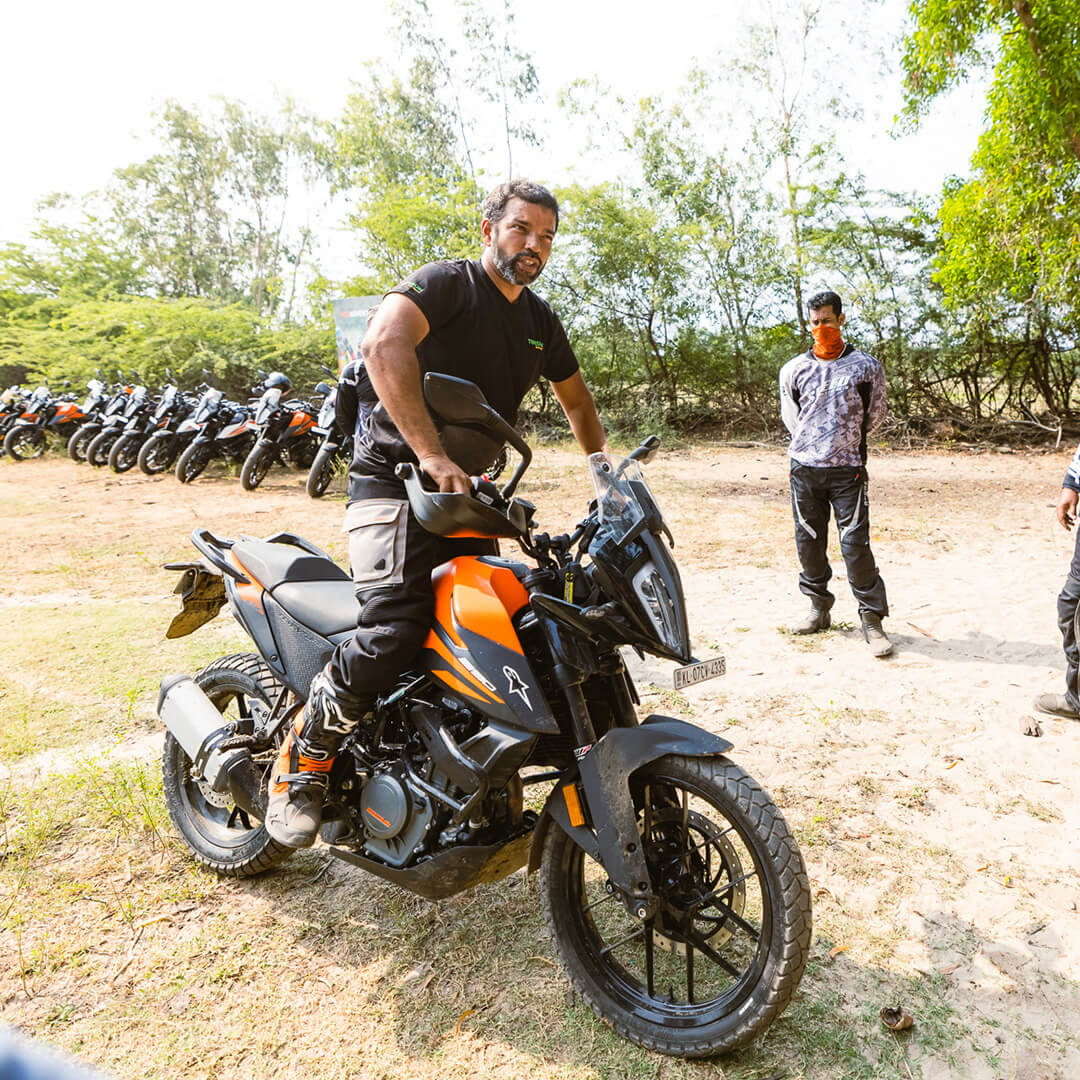 'At the Pro-XP events, true to the spirit of KTM, you are always competing… Competing with yourself, to become a better biker than what you were yesterday. That's what being a Pro is all about. We are here to help you to show the way. Are you ready to begin the pursuit?
- Ouseph Chacko, KTM Adventure Expert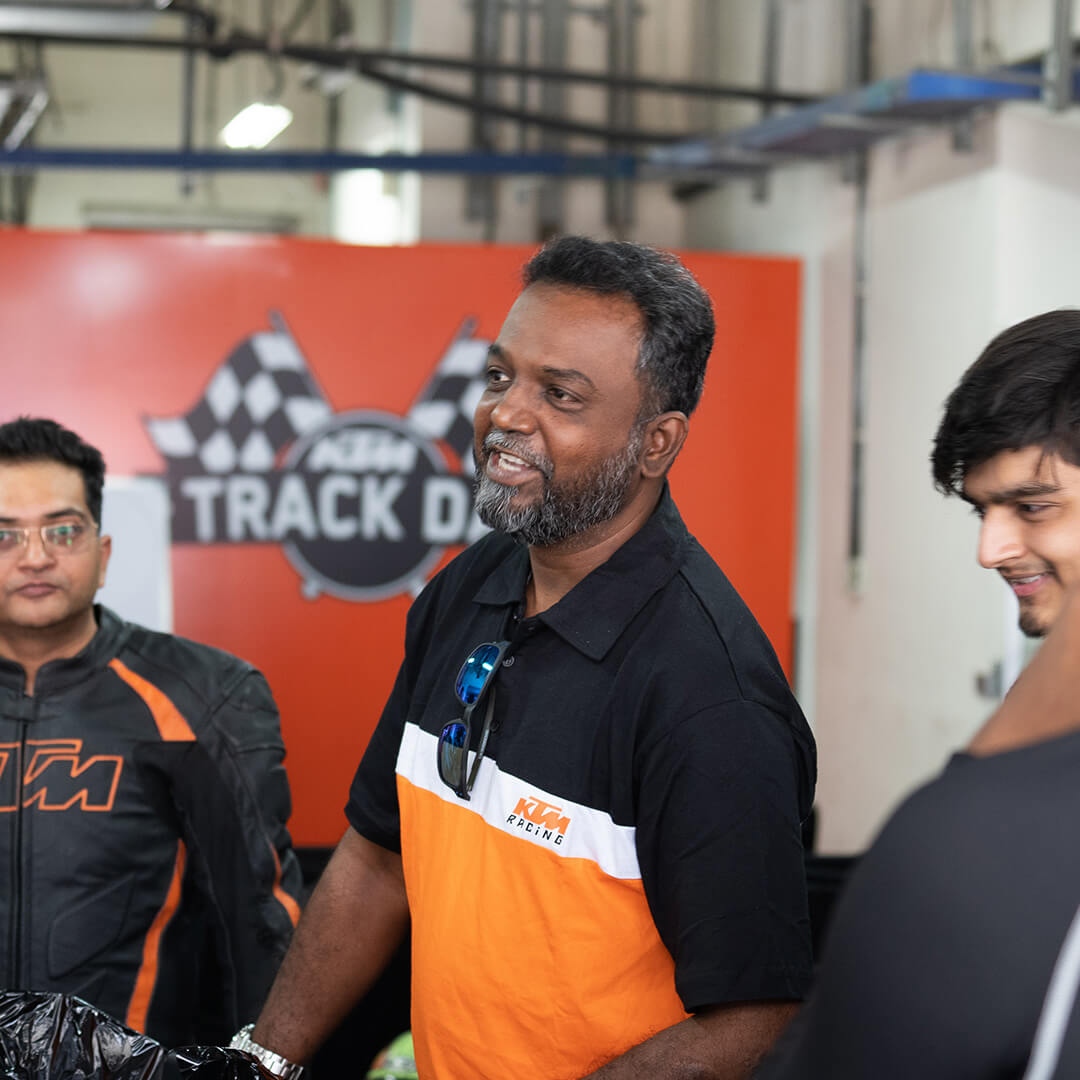 'When you buy a KTM you not only get a true blue high-performance motorcycle, but you get exclusive access to a world of Pro-Experiences which have been specially designed to help you make the most of the bike.
- Emmanuel Jebaraj, KTM Street Expert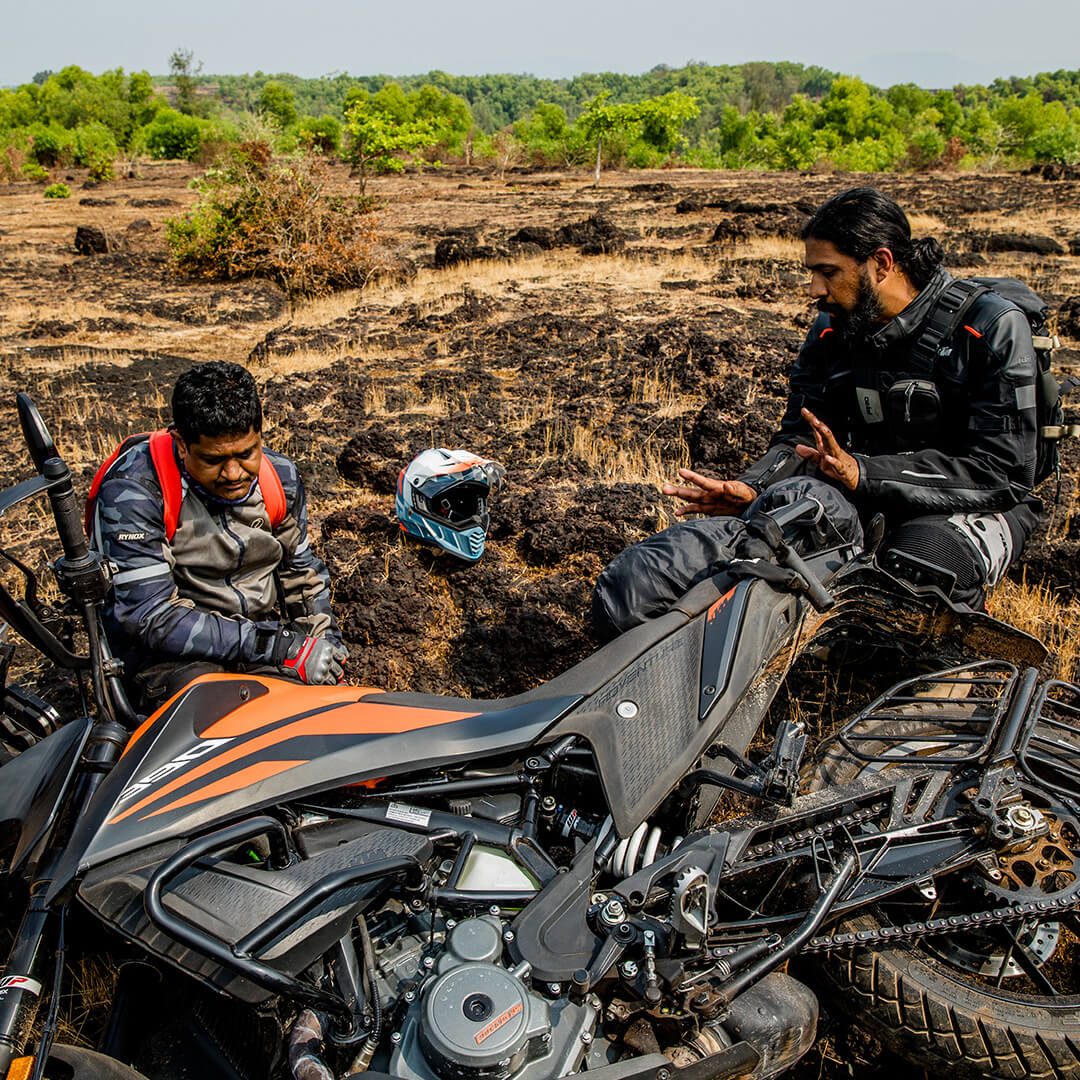 'If you've wanted to perfect the art of trail riding, there's never been a better opportunity.
- Rish John George, KTM Adventure Expert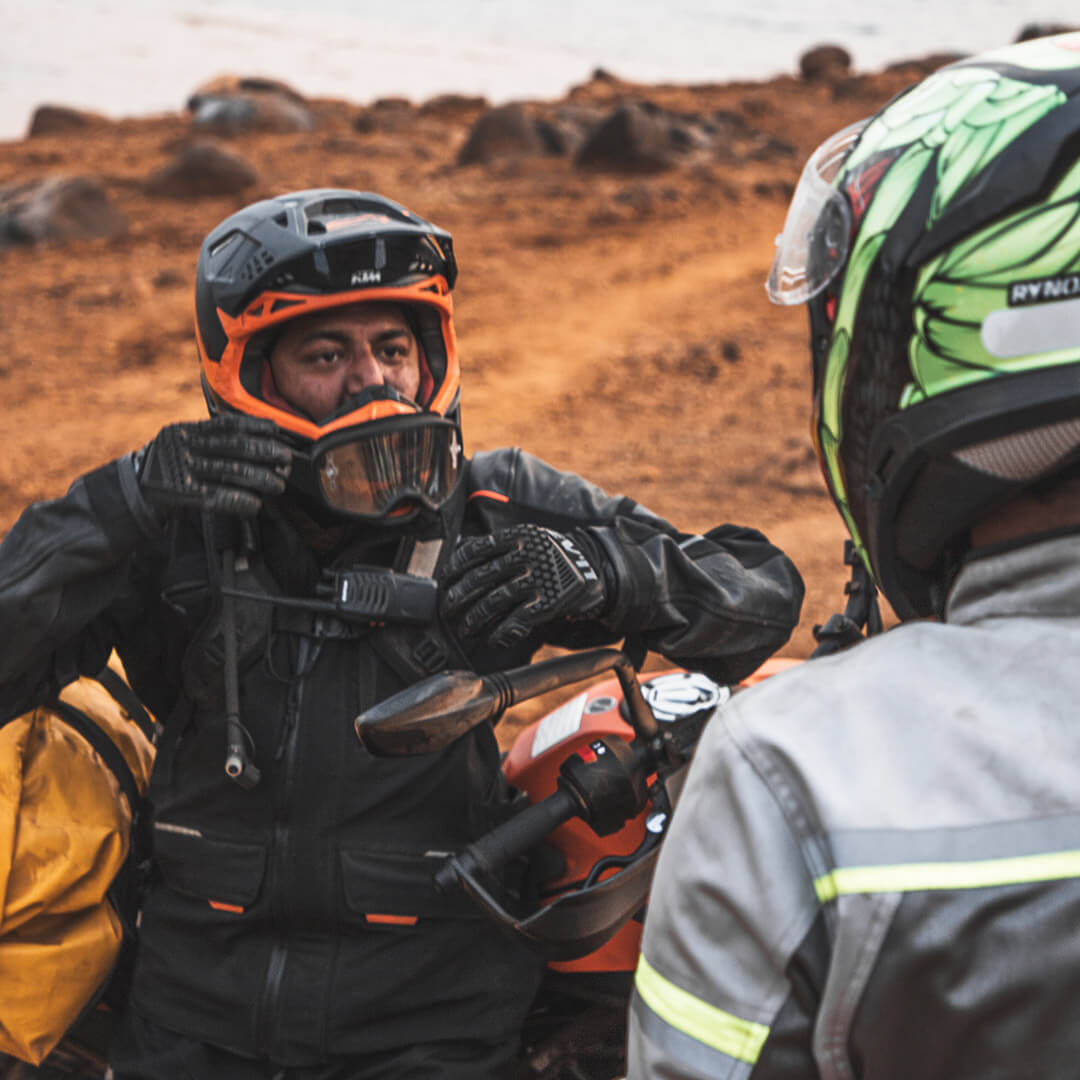 KTM Pro-XP is a great program for riders who crave for experiences through which they can explore their true biking potential by making the best use of their bike.
- Varad More, KTM Adventure Expert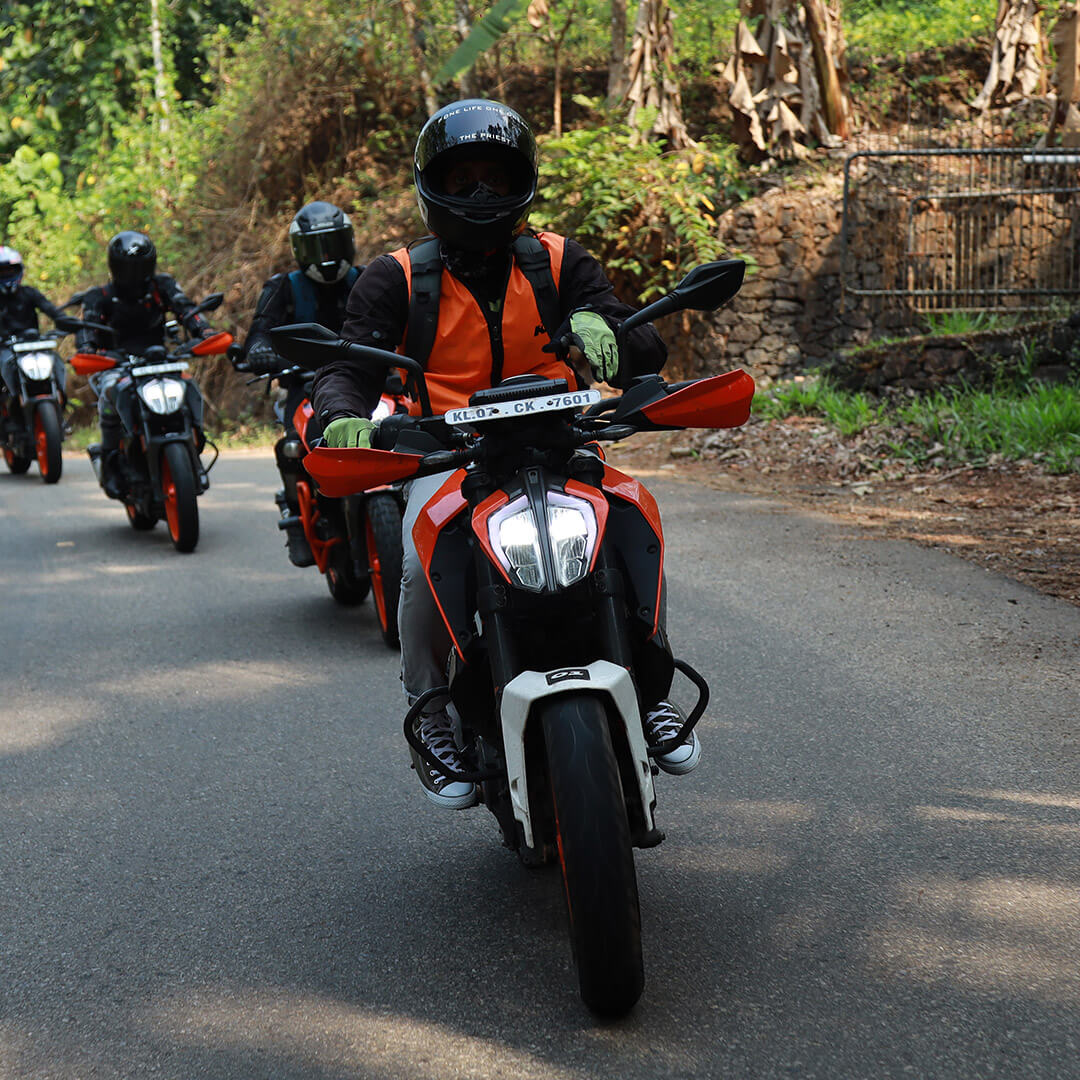 Through KTM Pro-XP, riders can be a part of community of like-minded bikers while getting access to complete riding experiences across track, tarmac and trails, all under one roof.
- Nilesh Dhumal, KTM Adventure Expert